Designing Memorable Retail Business Signage
October 22, 2021

Posted by:

Ryan Brady

Category:

Business Branding, Lighted Business Signs, Outdoor Business Signage, Retail Business Signage, Small Business Marketing, Small Business Signage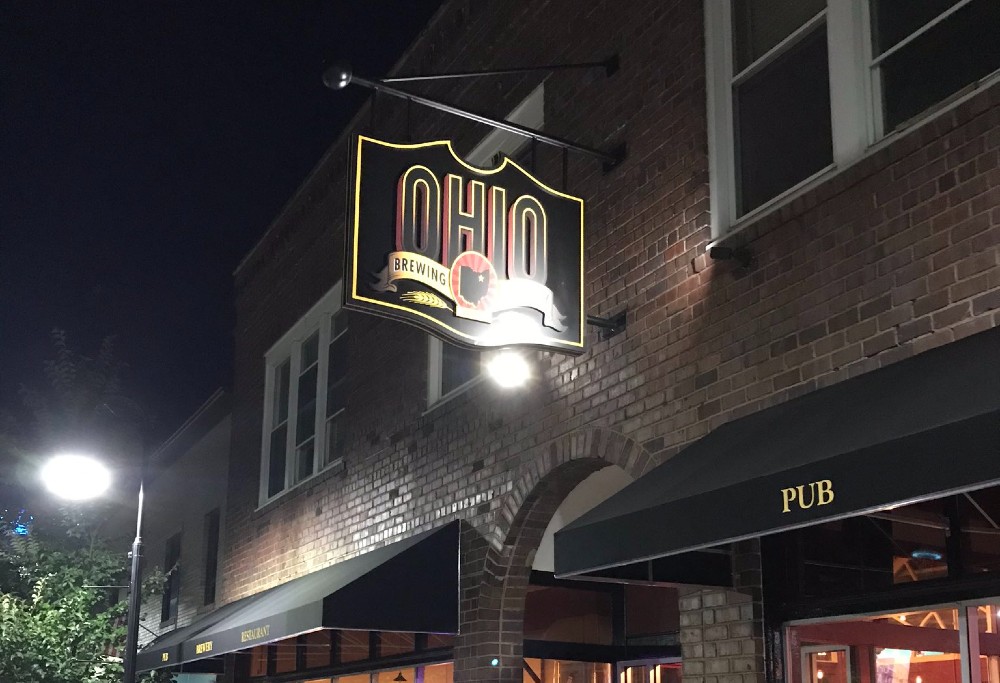 If you're looking to grow your retail business and draw more customers, you need impactful retail business signage.
Attractive and compelling retail business signage is an effective and quick way to boost traffic to your retail business. Research shows that approximately 60% of consumers believe that the absence of signs deters them from entering a business or store. Therefore, retail business signage is highly effective when it comes to influencing potential customers. You can make the most of retail business signage for displaying your marketing messages, providing customers with your business information, making announcements, and whatnot.
However, if not done correctly, retail business signs can lead to confusion and even overstimulation in some cases. Therefore, you must know the nitty-gritty of designing memorable retail business signage. We've got some useful tips to get you started.
Choosing the Right Type of Retail Business Signage
All types of business signs cannot be used as retail signs. Therefore, selecting the right signage type is important to get the desired results and ensure you're making the right investment.
Let's look at the types of business signs you can consider for your retail business.
Outdoor Signs
Your outdoor signs are the first things your customers and prospects notice before entering your retail business. Therefore, they need to be attractive and compelling to make an impact. In simpler words, your outdoor signs should be designed in a way that customers and prospects are drawn to your business.
You can experiment with different background colors, font colors, font types, font sizes, signage shapes, and more to determine what works best for your retail business.
Digital Signs
The best thing about digital signs is that you can update the display as and when you want, without making any major changes to the signs. They're extremely versatile. Research shows that digital signage can boost customer satisfaction by 46%. Not only this but digital signage also increases the average purchase amount by 29.5%.
Directional Signs
Even though directional signs are indoor signs, they can play a critical role inside your retail store. They can help customers easily navigate through your store. Since these signs typically hang from the ceiling, they're easily visible; therefore, you don't need to really customize the look and feel of these signs to make them noticeable.
Use Big and Clear Fonts
For your retail business signage to be impactful, it must be clearly visible and easily readable. Research suggests that smaller signs received 75% lower responses compared to larger signs. Therefore, it's important to make smaller retail business signs stand out. When determining the font style and font size for your retail signs, we recommend considering the following categories of customers and prospects:
Those who'll be driving by your retail store
Those who'll be walking past your retail store
Those who'll be looking at them only on product labels, or in newspapers and magazines
People with eyesight issues
Avoid cursive or italicized fonts. Ensure the font style is as clear as possible. Always choose bigger fonts.
Ensure the Copy Is Bold and Concise
Too much copy on the retail signs can lead to confusion. Therefore, try to declutter the signs as much as possible. Use lesser but more meaningful words. We recommend using the bold font style for the key message on your retail signs. Avoid using all caps as it can come across as disrespectful and yelling.
Keep the sign simple. Use the five-second rule. If you're able to communicate your message in five seconds, you're doing a good job with your retail sign. Ensure the signs comprise clear call-to-actions (CTAs).
Use the Right Colors
First things first, use high-contrast colors in your retail business signage. For example, dark text with light background and vice-versa. Also, pick a suitable color for your retail business based on your industry. We have some recommendations for retail businesses based on the type of business.
Purple — Cosmetics and spirituality-related products
Black and Silver — Luxury products
Aqua, Blue, and Green — Environment-friendly and self-care brands
Red, Orange, and Yellow — Apparel and accessories (mostly for announcing discounts and sales)
Beige and White — Home and kitchen products
Position the Signs Properly
There are certain areas in and around your retail business where customers and prospects will look for your business signs. For instance, they'll always look at the ceiling for hanging direction signs. Similarly, they'll look for outdoor signs outside the store or on busy intersections. The best way to determine the right placement for your retail signs is to try and test different locations.
---
At Brady Signs, we're a third-generation family business that's served as a premier provider of business signage solutions throughout the North Central Ohio region and beyond for nearly 50 years.
Want to learn how we can convert your brand into a statement using our eye-catching signage for business? We're here to talk.
Looking for a quality signage solution for your next project?