5 Ways to Make an Impact With Stunning Business Signs
January 24, 2020

Posted by:

Ryan Brady

Category:

Custom Signage, Design, Design-Build Signage, Digital Signage, Electronic Message Centers, LED, Lighted Business Signs, Sign Installation, Signage Benefits, Signage Strategies, Upgraded Signage and Lighting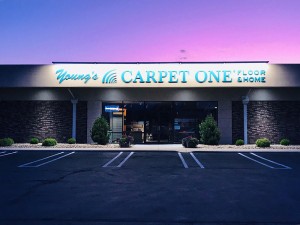 You have a fantastic product or service that you know customers will clamor for. You've found the perfect commercial space to sell it from. Now, it's time to throw open your doors and the customers will come!
Before you throw open those doors, did you take the time to plan out business signage to let potential customers know about you and educate them about what you do? With nearly 70 percent of people believing that a business sign reflects the quality of a business's products or services, stunning business signs should be a part of your strategy before your opening day. Even if you're already open and haven't made business signage a major part of your marketing plan, the following five tips will help you boost your visibility and your sales.
5 Ideas for Stunning Business Signs
1. Utilize Electronic Message Centers
Electronic message centers, also known as digital signage, are among some of the most stunning business signs due to their colorful, brilliant illumination. These eye-catching signs work well as static business signs, but the reason business owners love them is the ability to program them to display an ever-changing lineup of messages and graphics.
Have a Valentine's Day sale coming up? Want to let people know about an event happening in the community? Would you like to advertise a new product or the addition of a new service? An electronic message center lets you do all of this and more – and you never have to climb up on a ladder to do so!
2. Go Big and Bold
Especially if your business is in a crowded area or if your sign is nestled amongst a lot of trees or greenery, it can be easy for it to get lost in the mix. These types of settings call for stunning business signs that are big and designed to draw attention. A bold design and coloring will help your sign pop and stand out above all others.
How big is too big? Choosing the right size for a custom sign will depend on factors such as location, how much text will be included, and what other businesses in the area are doing. You'd like your sign to stand out as stunning and not as an eyesore! Working with your turnkey sign company will help you ensure that your sign is the appropriate size to meet your goals.
3. Add Signage Around and Ahead of Your Location
For a primer on how to truly get customers excited about your business long before they even catch sight of it, one only need to take a look at iconic Texas gas station chain Buc-ee's. Billboards advertising Buc-ee's immaculately clean restrooms start appearing well over an hour before drivers ever get into proximity. By the time they catch sight of the smiling Buc-ee Beaver in the sky, drivers are primed for everything they've been promised along the way ("Your Throne Awaits: Fabulous Restrooms," and "Some Say Best Jerky Ever").
While most businesses aren't going to set up billboards 150 miles away, you can get creative with signage in and around your business (especially if you're in a hard-to-see location) to make sure customers will take the time to find you and stop in.
4. 3D Sign Letters
To make a truly classy statement, 3D sign letters are an excellent way to make your sign pop. Frequently seen on residential properties, medical facilities, or institutions of learning, this type of signage adds a distinguished air to any business.
3D signage looks particularly stunning when set against a brick or stone background, but can work well in a variety of settings. Illuminated or not, black and white or colorful – this type of signage is more flexible than one might think!
5. LED Signage
Finally, look into LED business signs for a way to make your signage pop while saving money on maintenance and electric costs. LED signs not only look great; they're also great for the environment and your bottom line. LED bulbs use 90% less energy than incandescent bulbs and have to be replaced much less often.
Businesses with traditionally-illuminated signage shouldn't despair; current signs can easily be retrofitted with LED fixtures. It's an excellent way to upgrade your old signage to turn them into effective, efficient, and stunning business signs.
---
At Brady Signs, we're a third-generation family business that's served as a premier provider of business signage solutions throughout the North Central Ohio region and beyond for nearly 50 years.
Want to learn how we can convert your brand into a statement using our eye-catching signage for business? We're here to talk.