Attracting Visitors (and Attention) With a Placemaking Sign
May 18, 2018

Posted by:

Ryan Brady

Category:

Branding, Custom Signage, Design, Non-Illuminated Signage, Placemaking Sign, Sign Installation, Sign Maintenance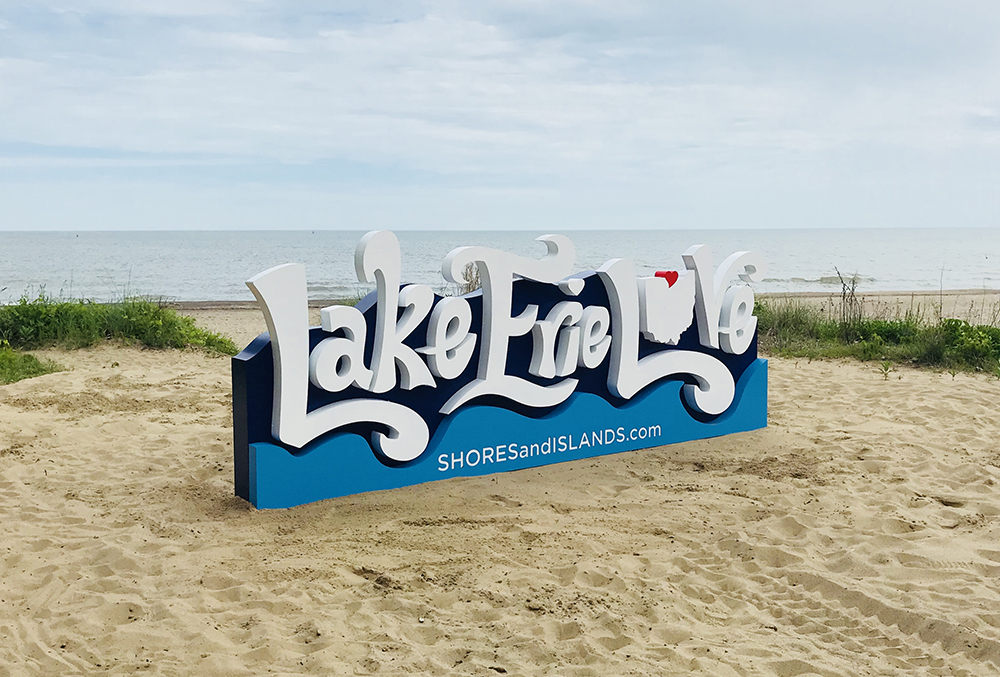 When people travel to new destinations or spend time at the places they love, there are specific visual cues and landmarks that send a clear message: "You are here." People snap photos standing in front of Eiffel Tower, walking across Abbey Road, or gazing out across the Grand Canyon — and those photos need no captions because of the recognizable backdrops.
There's another kind of backdrop that frequently pops up in photos snapped by both tourists and locals alike, and it's the placemaking sign. Signage can invoke emotion much in the same way as seeing a historic building or natural wonder, and designers are using it to draw visitors and promote public spaces all over the country.
What Is Placemaking?
For those who are unfamiliar with the concept of placemaking, it simply means the art of using communication to connect people to a specific place. The style of communication can vary to include artwork, images, words, or a combination of all three. Those who design placemaking signs will typically use a type, color, and overall design style to highlight and send a message about the location where the sign will be installed. One need only think of the excitement generated by seeing the signature LAX sign upon driving out of Los Angeles International Airport to understand how placemaking signs can become an important part of the experience of a setting.
Showing Love for Lake Erie
Visitors to Huron's Nickel Plate Beach at Lake Erie now get to experience the fun of a placemaking sign for themselves. At five feet high and 13 feet long, the Lake Erie Love sign designed, fabricated and installed by Brady Signs will provide the perfect setting for tourists to take photos while spending the day at the lake.
Like most placemaking signs, the sign's design and exact placement are no accident. The lettering and water graphic accents on the sign are designed to highlight the lakefront environment. It will also include a silhouette of the state of Ohio containing a heart to mark the location of the lake. The sign will be strategically placed with the sandy beach and the Huron Lighthouse in the background, making the perfect photo op for visitors.
Custom-Designing a Placemaking Sign
Placemaking signs can be custom-created for any public space where city or county officials would like to draw more visitors, as well as encourage current residents to get out, enjoy, and appreciate a space they may have overlooked. From public parks to lakes, rivers, beaches, any sort of public attraction makes an excellent location for a placemaking sign.
The goal of a placemaking sign is the same as a business sign; it's a long-term investment that's meant to attract attention and bring people in to enjoy a specific area (and hopefully stay, eat, and shop while they're there!) For an area that's in use both day and night, consider lighted signage that will be easily visible after the sun sets. Even if you choose non-illuminated signage, a talented designer will still be able to make it pop!
If your city, county, or business plans to invest in this kind of signage, it's important to work with a company that will not only create an attention-catching design, but that uses high-quality materials that are weatherproof and will hold up well for years to come. In time, a placemaking sign installed in an area near you may become just as recognizable as the place itself!
---
At Brady Signs, we're a third-generation family business that's served as a premier provider of business signage solutions throughout the North Central Ohio region and beyond for nearly 50 years.
Want to learn how we can convert your brand into a statement using our eye-catching signage for business? We're here to talk.
Looking for a quality signage solution for your next project?