Advertising With LED Signs — The ROI of LED
April 28, 2023

Posted by:

Ryan Brady

Category:

LED, LED Retrofit, LED Signage, Outdoor LED Signage, Retrofitted LED Lighting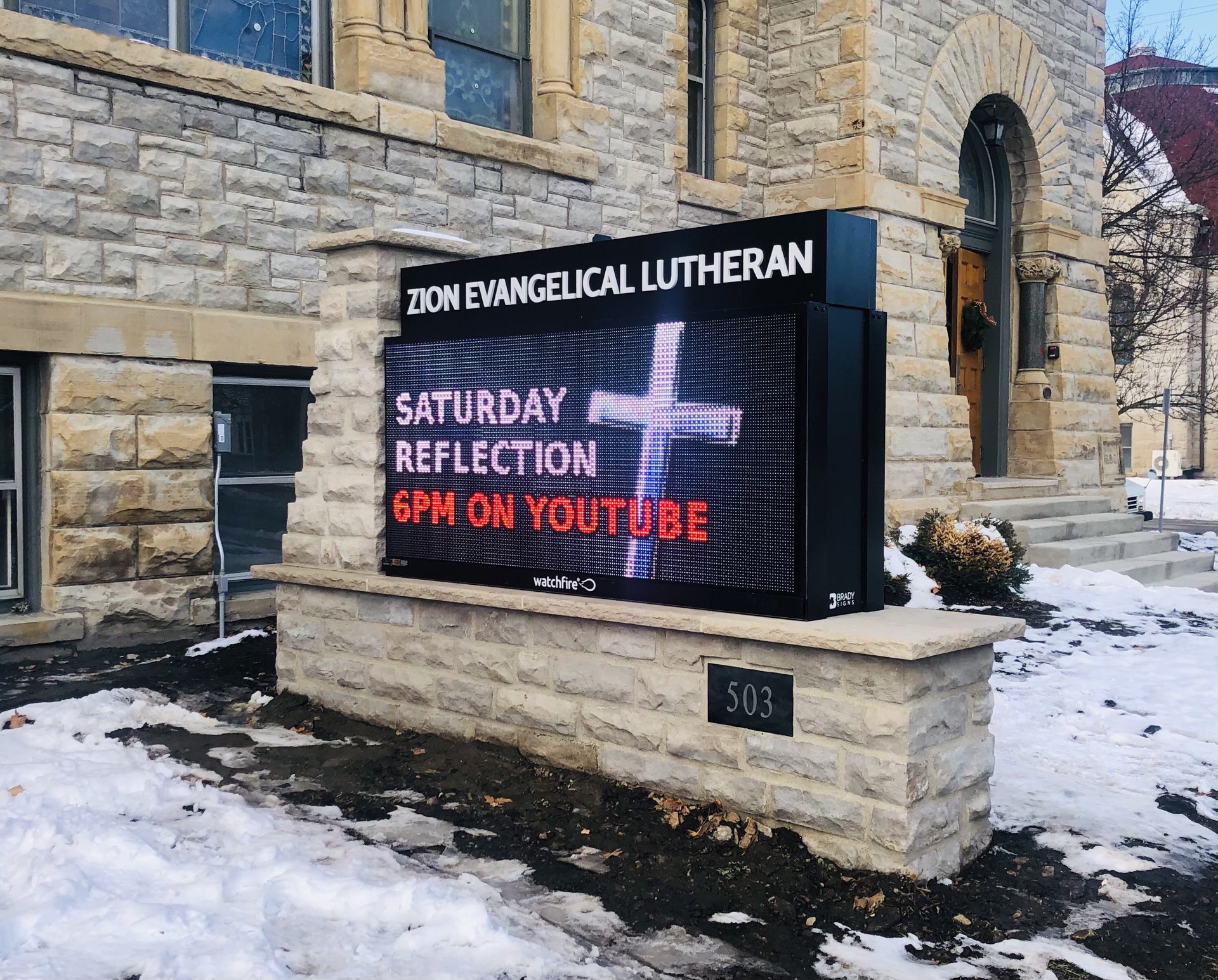 These days, a growing number of businesses are advertising with LED signs to get the word out about their products and services.
Why?
Business owners are choosing LEDs because they're bright, vibrant, and eye-catching … but also because LED signage delivers.
Here's what you need to know about advertising with LED signs and how to get started.
Advertising With LED Signs
It's one thing for a sign to look nice, but what matters is its ability to convert passersby into paying customers. According to a report by RichMedia Technologies, 63 percent of people reported that digital signage catches their attention — a higher percentage than was reported for magazines, TV, internet, and billboard advertising.
Digital signage isn't just for outdoors, either; it can also be used to inform and entertain customers while they shop or wait in line. VCA Global surveyed shoppers and found that if given the choice, 42% of them would prefer to shop at stores that have video displays.
The U.S. Small Business Administration had glowing reviews of LED sign advertising in its report, Signage for Your Business. It estimated that with a daily traffic count of 20,000 vehicles passing by a business, the cost to advertise with a new LED electronic message center display is $0.45 per thousand exposures — and this is only counting auto traffic. They also calculated the low maintenance costs of owning and operating an LED display; a small sign requires very infrequent bulb replacements and consumes only about $0.20 in electricity each day.
Engaging Customers With Dynamic Sign Advertising
Why do LED signs generate these kinds of results? First, they look beautiful. LED signs feature brilliant colors that make your messaging truly pop both during the day and at night. They're also durable, long-lasting, and easily maintained. No one knows this more than businesses that have used signage creations from Watchfire Signs, one of the leading manufacturers of LED signs and digital billboards. Their signs are built in-house, designed to draw the maximum amount of visibility, and built to withstand the harshest weather conditions. This is why Watchfire LED creations can be found in sports arenas, on billboards, and representing businesses across the country.
LED signing also stands out from the pack. As opposed to billboards or traditional signs, LED digital signage is ever-changing. More than simply displaying the name of your business, this style of signage allows you to create a visible branding experience that gives viewers something new every time you pass by. Highlight your latest products or a service you've just added to the lineup. Advertise an upcoming sale or a big event. Reach out with messages about your community — cheer on local sports teams, congratulate locals on birthdays and achievements, and promote an overall neighborly spirit. Advertising with LED signs truly allows you to engage with people rather than simply advertising your presence.
Reaching Out To Tech-Savvy Customers
Finally, advertising with LED signs lets you target high-earning, tech-savvy customers. Lots of businesses encourage people to follow them on social media by placing window stickers and signs throughout the business. Digital signage encourages people to join you on Instagram, Facebook, and more without them even setting foot through your front doors. It's a great way to entice new customers to stop by, as well as keep former customers in the loop about what's going on. Extending your social media campaign via your digital signage ensures that you're always at the forefront of your customers' minds … or at least on their smartphone screens.
Some businesses are understandably hesitant to undertake a digital sign upgrade due to the cost. After looking at the numbers and seeing how the increased visibility, boost in sales, and reduction in electricity and sign maintenance costs add up, the question isn't how a business can afford advertising with LED signs … it's how they can afford not to upgrade.
---
At Brady Signs, we're a third-generation family business that's served as a premier provider of business signage solutions throughout the North Central Ohio region and beyond for nearly 50 years.
Want to learn how we can convert your brand into a statement using our eye-catching signage for business? We're here to talk.
Looking for a quality signage solution for your next project?