Signage Mistakes: 5 Fails You Need to Avoid With Your Business Signs
October 7, 2022

Posted by:

Ryan Brady

Category:

Signage Benefits, Signage Mistakes, Signage Strategies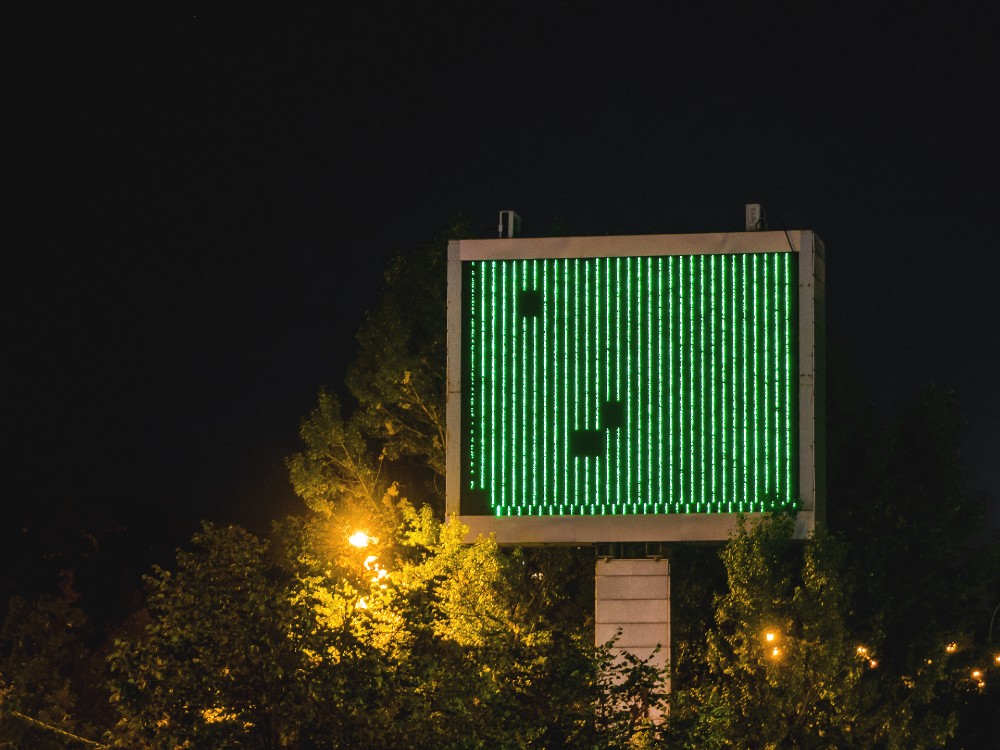 Having a successful business depends on a combination of factors. You need to have a great product or service, conscientious staff, and an effective way of letting people know about your service or product.
Business signs are a large part of that equation; in fact, a survey conducted by FedEx found that 76 percent of American consumers stepped into a store they've never visited before due to signage.
When designing your sign, however, it's important to avoid turning off customers by making these five signage mistakes.
5 Signage Mistakes You Must Avoid
1. Ignoring Your Target Audience
Just like creating print or online advertising, it's important to keep in mind the customers you'd like to attract when designing a business sign. One of the biggest signage mistakes you can make is failing to address your target audience. You can do this by using specific fonts, imagery, or wording to convey ideas and emotions that will bring in the folks you'd like to reach.
While online advertising and shopping are something every business must consider in this digital age, it's also important to pay attention to all current trends. For instance, Forbes found that younger millennials are more likely to shop in physical stores than their older peers. Consider statistics like this when strategizing how you'll speak to your target demographic.
2. Being Too Flashy or Too Bland
In addition to considering your target audience, you also want to consider the message your sign should convey about your business. It's going to be tough to get customers to take your medical practice, law firm, or high-end restaurant seriously if the sign is gaudy or flashy. Similarly, bright colors and flashing lights may be the perfect theme if you run a fun zone for kids. Whatever the level of pizazz on your sign, make sure it matches the experience your business seeks to deliver.
3. Presenting Too Much Information
You've only got a few seconds to catch someone's attention with your business sign … and that same few seconds to convey essential information about your business. That's why overloading your sign with information is a huge business sign mistake. Passersby will be so overwhelmed that they'll miss the essential message you wish to convey.
One potential solution to this is an electronic message center. These electronic signage solutions allow you to scroll through a series of messages and graphics so you can tell your audience everything you'd like them to know. This type of sign keeps viewers in the loop without overloading them all at once, whether it's sales or special events.
4. Installing Your Sign in a Bad Location
Even if you've created the most high-quality and effective sign the world has ever known, it won't matter if no one can see it. To avoid this common business sign mistake, it's essential to look at a potential signage location from various perspectives. If you're trying to capture foot traffic, can it easily be seen by someone walking by? Is it large enough and high enough for fast automobile traffic to spot it?
Think about the area during different times of day and night, as well; if you're hoping to attract customers in the wee hours or after dark, lighted signing is a must. Have a friend or family member take a look, so you have a fresh perspective on any potential signage locations.
5. Trying to Skimp on Your Signage
You never get a second chance to make a first impression. The old adage that's true in person is also true of business signs. The final business sign mistake most often made is cutting corners and ending up with a subpar design, product, or installation. If you're going to spend on a sign, using a turnkey business sign provider like Brady Signs will save you both time and money by having a partner who will work with you from the beginning to help you avoid the most common business sign pitfalls.
---
At Brady Signs, we're a third-generation family business that's served as a premier provider of business signage solutions throughout the North Central Ohio region and beyond for nearly 50 years.
Want to learn how we can convert your brand into a statement using our eye-catching signage for business? We're here to talk.
Looking for a quality signage solution for your next project?