Custom Business Signage: What You Need to Know When Creating or Updating Your Signs
February 25, 2022

Posted by:

Ryan Brady

Category:

Custom Business Signage, Custom Signage, Design-Build Signage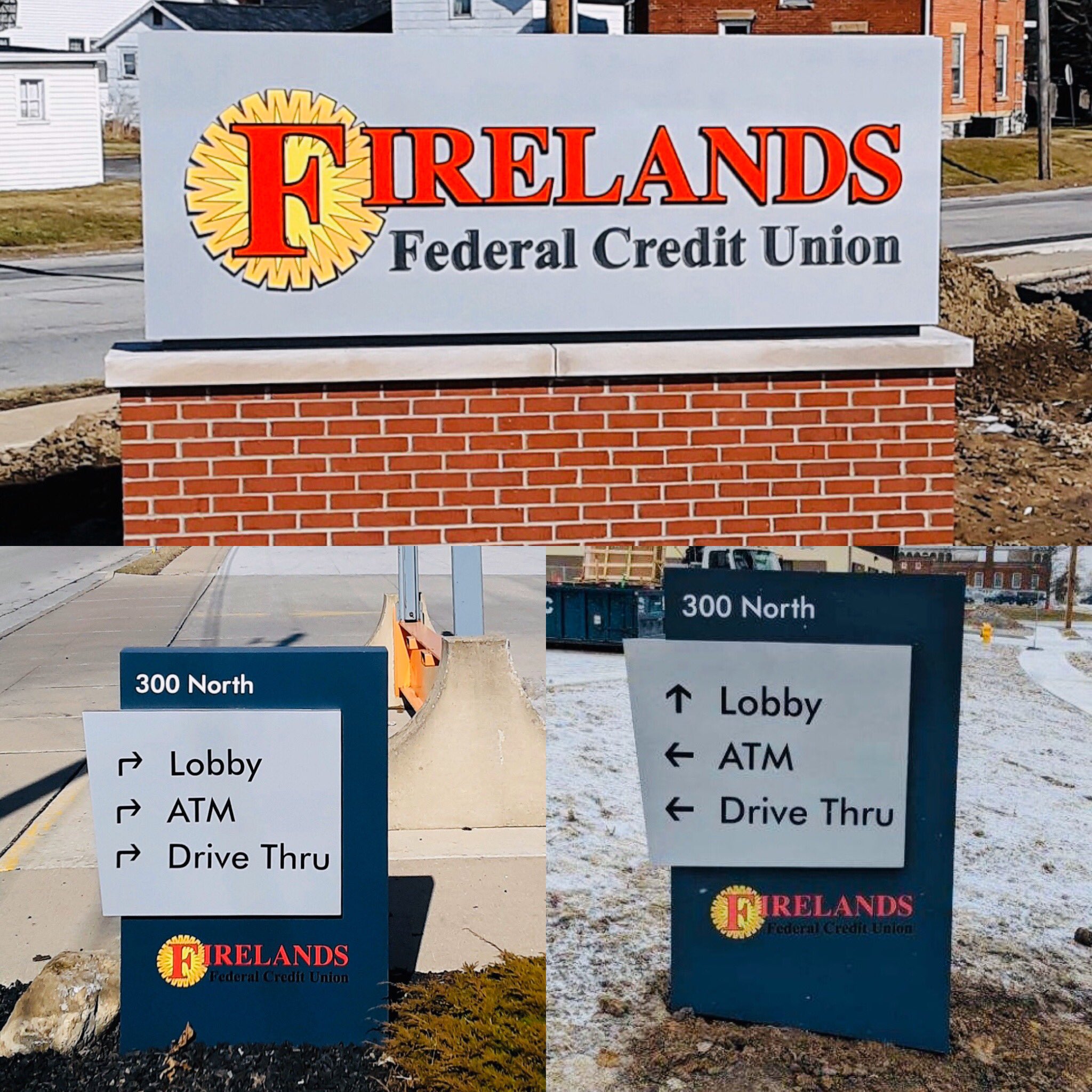 If you're designing signage for your new business or planning to update your current signage, it's important to plan carefully in order to make the most out of your investment.
When it comes to custom business signage, even details that initially seem small can make a big difference down the road.
Here are five things to consider as you begin the design process on your new business sign.
5 Things To Focus On When Creating or Updating Custom Business Signage
1. Branding
When passersby see your business sign, it has to communicate everything you need them to know about your business in a split second. What do you do, how do you do it, and what sets you apart from everyone else who is doing it? By answering these questions, you can help build your brand through your signage.
Another thing to consider with custom business signage is who your target audience will be. This may depend on your city, your location, or your target demographic, but it's essential that your signs speak to the kind of customer who is most likely to be interested in the service or product you offer.
2. Location
You can have the best-designed, most fantastic sign in the world, but this won't matter one bit if no one can see it. Business owners have to consider the location of custom business signage not just before the sign is put up; they have to consider where it will be located before they begin the design process. This will help them ensure that the design can be easily seen.
In terms of physical location, it's essential that your sign be highly visible. Consider whether your goal is for it to be seen by passing vehicle traffic or pedestrian traffic. Drive or walk past the area it will potentially be installed. Make sure it won't be blocked by nearby trees, buildings, or other business signs. All of these rules also apply to signage that will be installed indoors. In order to be impactful, it needs to be easily visible.
3. Design
We briefly mentioned the design process of custom business signage above; now, let's go into a bit more detail about what that entails. As you design your sign, you need to ensure that it accurately represents your business and branding. It will also need to be clearly visible wherever it's installed. You can make sure of this through your choice of letter size, as well as font color and type. While certain fonts and colors may look nice, they may do a bad job of communicating the tone of your branding. They may also be hard to see or read from a distance. All of these factors will play an important role as you design your new business sign.
4. Maintenance
Proper maintenance is key to the upkeep of your custom business sign investment. This will include things like annual inspections to check for damage, as well as changing out ballasts and lamps if your sign is illuminated. As you plan where to install your new sign, keeping maintenance in mind will make it easier for someone to access and update or repair your sign when the time comes. Understanding how to strategically locate power supplies and ballasts so that all parts are accessible will make things much easier later on for both the service technician and your wallet.
5. Getting Professional Help
One of the easiest ways to cover all of the tips mentioned above is to work with a signage company like Brady Signs that can take care of the design, installation, and service/maintenance of business signs. Working with a one-stop-shop ensures that the entire team is on the same page from the beginning in terms of branding, visibility, and ease of maintenance and repairs. There are a lot of factors to consider with custom business signage; why not work with a team of experts who can help make your investment one that's truly worth it?
---
At Brady Signs, we're a third-generation family business that's served as a premier provider of business signage solutions throughout the North Central Ohio region and beyond for nearly 50 years.
Want to learn how we can convert your brand into a statement using our eye-catching signage for business? We're here to talk.
Looking for a quality signage solution for your next project?