Why It's Past Time to Take Advantage of Outdoor LED Signage
February 11, 2022

Posted by:

Ryan Brady

Category:

LED, LED Retrofit, LED Signage, Outdoor Business Signage, Outdoor LED Signage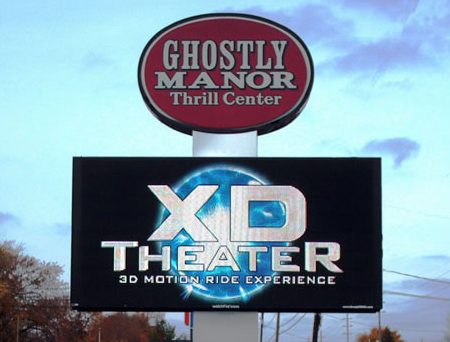 Is your business or organization ready for outdoor LED signage?
If you've had the same signs for years, this is the year to make your signage more effective!
You want something that's dynamic and attention-getting. It would also be nice to have something that you can change up to communicate different messages to your customers.
Outdoor LED signage and electronic message centers may just be the key to boosting your visibility and increasing your sales.
Here's what you need to know about outdoor LED signage.
Where to Place Outdoor LED Signage
There are a few different factors to take into consideration when deciding where outdoor LED signage will be located.
First, are there local code restrictions that determine where you may or may not place a sign? Next, do you need to secure a permit before having a new sign installed? There's nothing more frustrating than paying to have a sign designed and installed, only to discover that it's in violation of local ordinances or that you failed to get the proper permitting taken care of first.
You also need to determine where your sign will be the most visible. Particularly if you're considering outdoor LED signage that displays dynamic content, where can you place it so that passersby will have time to see the entire message?
What Type of Outdoor LED Signage Should You Choose?
As you decide where your sign should be located, you'll also need to consider what type of sign would work best there. In some cases, it's ideal to pair an electronic message center with a static business sign that displays your business name or logo. The digital sign can let people know about your hours, upcoming sales and events, or anything else you'd like to tell them while the static sign links your business brand to the messages being offered below.
Outdoor LED signage typically comes in three color display options. Monochrome signs operate in one color (usually shades of red or amber); this is the most basic option for an electronic message center. A tricolor sign operates in red, green, and yellow. Both monochrome and tricolor LED signs can display text, as well as very simple graphics and animations. An electronic message center with full-color LED functionality is the gold standard of outdoor LED signs. These use a wide spectrum of colors on a high-definition display that's capable of displaying anything you can imagine, from text messaging to vibrant video.
It's essential that you choose a sign that's durable and weather-resistant, as well as being easy to maintain. Working with a sign company that can design, install, and maintain your sign will ensure that it's installed in a manner that's easily accessible for maintenance and that it's always up and running.
How Will Your Messaging Work?
Next, you'll need to decide how your messaging will work. Marketing your business via outdoor LED signage is just like marketing it in print or online; it's important that your messaging is relevant and consistent. Choose one person to be in charge of designing and scheduling all sign messaging.
You'll be able to work with your sign installation team to learn how to upload, set, and schedule messages. Whether you're uploading simple text messages to your electronic message center or scheduling logos and graphics to display on your sign, setting messages is as simple as connecting to the sign via a laptop computer or in some cases a mobile device like a laptop or smartphone.
You'll have to check with your local code enforcement officials to find out what kind of content you're allowed to display, as well as how long each message can be shown and what hours you're allowed to operate your outdoor LED sign.
If you have more to say than a static sign will allow, there's no reason to settle. Outdoor LED signage will allow you to have constant and effective communication with your customers!
---
At Brady Signs, we're a third-generation family business that's served as a premier provider of business signage solutions throughout the North Central Ohio region and beyond for nearly 50 years.
Want to learn how we can convert your brand into a statement using our eye-catching signage for business? We're here to talk.
Looking for a quality signage solution for your next project?