Lighting Upgrades for Auto Dealers: Make Your Parking Lot and Showroom Shine!
September 11, 2020

Posted by:

Ryan Brady

Category:

LED, LED Retrofit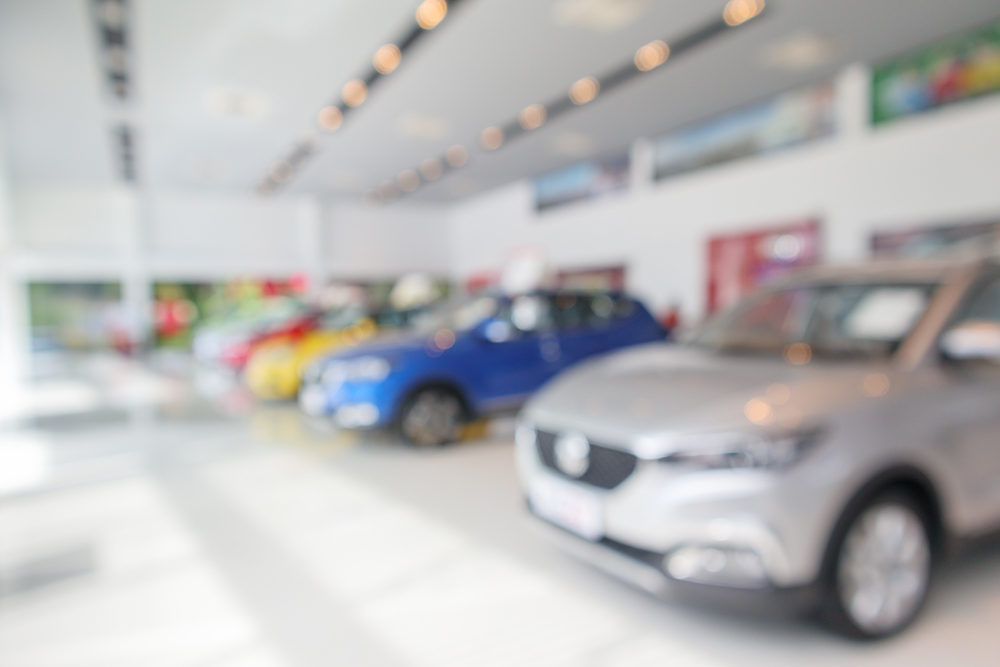 The auto industry is a competitive space. It's of the utmost importance to ensure you make your parking lot, service area, and showroom shine to attract potential customers during both day and night. Lighting upgrades for auto dealers are key, yet few dealerships ever think of them.
Research shows that 54% of consumers would buy from an auto dealership that offers a great experience, even if it did not offer the lowest price. Therefore, by improving the lighting in your outdoor parking lot, showroom, and even the service area, you can enhance customer experience and boost your sales.
Captivating lighting can be the difference between a potential customer choosing your auto dealership over your competitors.
Ready to make your business shine with lighting upgrades for auto dealers?
4 Compelling Lighting Upgrades for Auto Dealers
Here are 4 effective ways to give your business a makeover and gain an edge over your competitors with lighting upgrades for auto dealers:
Illuminate Your Parking Lot With Different LED Lights
First things first, parking lots that are not properly lit can be dangerous for both customers and employees. Therefore, you need to ensure your outdoor parking spot is well lit to prevent crimes, and keep your customers and employees safe.
Bollard and pole mounting lights are best for parking lots. Both these outdoor LED lighting fixtures can provide excellent benefits to auto dealers.
Install Bollard Lights
Bollard lights can be perfect for outdoor spaces, such as your outdoor parking lot and service area, especially during night time. You can make the most of beautiful bollard lights to accentuate the landscape decor in your outdoor parking lot and highlight unique spots.
Bollard lights are not only aesthetically appealing but they also provide safety. They light the ground without hurting your eyes and deter the chances of burglary. These days, many commercial spaces are using bollard lights for preventing accidents and crimes.
Invest in Service Department Bay Lighting
As already discussed above, it is critical to improve your auto dealership lighting keeping potential customers in mind. However, another crucial aspect of lighting upgrades for your auto dealership should be ensuring proper lighting in the service department bays so that your staff can see clearly and do great work. Linear and troffer LED lights can be a good choice for automotive service bays.
Upgrade the Showroom Interior Lighting
The showroom is one of the most critical areas of an auto dealership. It is the area that drives most of the sales. Therefore, you need to carefully assess what type of LED lighting you want in your auto dealership's showroom. The light should shine straight down on the car, highlighting its colors, shape, style, and texture.
Purchasing a vehicle is a sensory and visual experience. The stunning shine on the surface can seal the deal. LED lights are the best way to enhance the polished exteriors and interiors of a car. The lights should have the right color rendering index (CRI), color intensity, and temperature.
How Do You Know You Need an Upgrade?
Is your auto dealership's lighting only providing illumination? If yes, then it's time you should upgrade it. We suggest evaluating your dealership's lighting annually. Here are 7 critical questions that you can use to assess your dealership's existing lighting arrangement:
Do you want to upgrade the interior lights or the exterior lights or both?
Are all the lights up-to-date?
Are you using the maximum allowable watts per square foot?
Are there any new lighting systems you would like to explore?
Do the existing lights meet the maximum potential requirements in terms of color temperature, color tuning, dimming, intensity, lumens, and so on?
Is saving energy your top priority?
Do you want to add controls?
Benefits of LED for Your Auto Dealership
Here are 6 reasons why you should install LED lights in your auto dealership's parking lot, service bay, showroom, and other places:
LEDs are not impacted by low temperatures. However, traditional bulbs lose almost 50% of their light output during winters.
LEDs do not comprise mercury. Therefore, they are environmentally friendly and can be disposed of easily.
LEDs provide a great ROI.
LEDs are more energy saving. They are 70% more energy-efficient than HID lamps and can save you thousands of dollars in energy costs.
LEDs provide better color rendering index rating. Therefore, the quality of light is better in the case of LEDs.
LEDs are more durable than traditional incandescent and CFL bulbs as they are made of solid epoxy resin.
How to Pick the Right LED Lights for Your Auto Dealership
The best thing about LED lights is that you can customize them per your requirements. They do not comprise delicate bulbs so you can custom fit them in different shapes and sizes. On the other hand, traditional bulbs do not come with design flexibility and are clumsy.
Other things that you should consider while looking for the right LED lights for your auto dealership are:
Color Rendering Index: Ensure you install LED lights with CRI between 90-100 as auto dealership sales depend on the accurate rendering of the vehicles' color.
Correlated Color Temperature (CCT): Auto dealerships should consider a color temperature between 3000K to 4000K for indoor showroom lighting and 4000K to 5000K for outdoor lighting.
---
At Brady Signs, we're a third-generation family business that's served as a premier provider of business signage solutions throughout the North Central Ohio region and beyond for nearly 50 years.
Want to learn how we can convert your brand into a statement using our eye-catching signage for business? We're here to talk.
Looking for a quality signage solution for your next project?