Everything You Need to Know About Retrofitted LED Lighting
July 12, 2019

Posted by:

Ryan Brady

Category:

LED, LED Retrofit, LED Signage, Retrofitted LED Lighting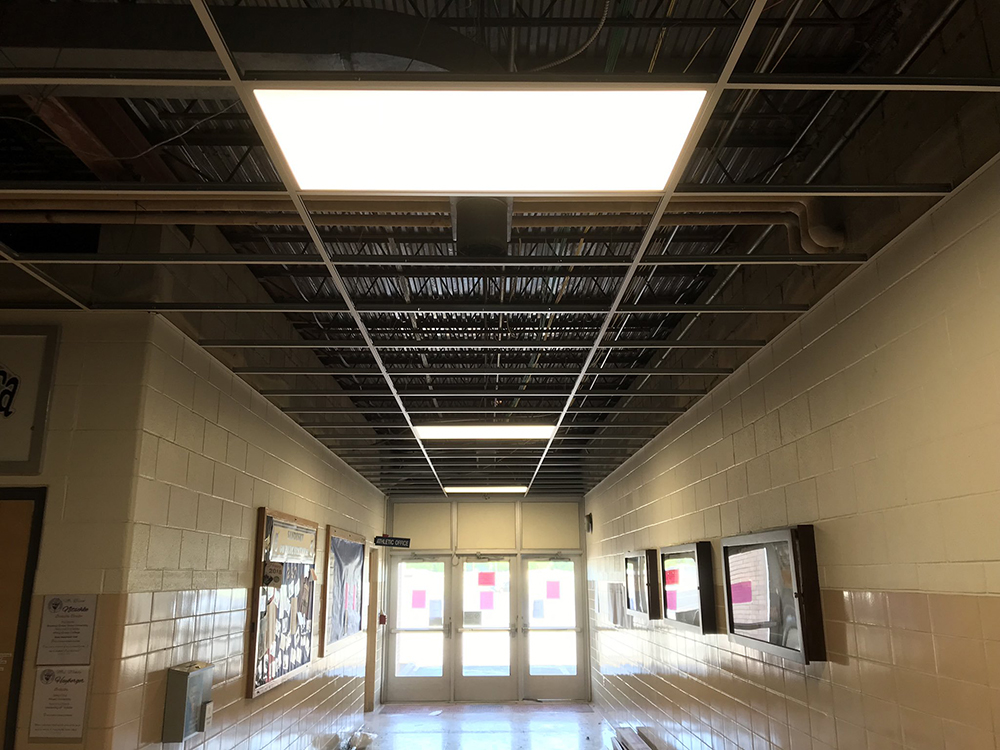 LED lights utilize only a fraction of the energy consumed by fluorescent bulbs and traditional lighting. Therefore, retrofitted LED lighting has become one of the most popular ways to reduce a building or facility's energy costs. Research shows that you may be able to reduce your energy usage by as much as 90 percent.
With retrofitted LED lighting, you can easily replace the existing lighting solutions in your building or facility with cost-effective LED lighting.
Why Retrofitted LED Lighting?
An LED retrofit means that you're not changing the existing lighting in your building or facility; you're merely adding a new accessory, component, or technology that was not present in the building or facility initially.
So, if you don't want to replace your existing fixture but also be able to use LED bulbs, retrofitted LED lighting is an impeccable solution. For instance, if you're using T8 linear fluorescent tubes, you can replace them with T8 linear LED tubes.
Since LEDs are small, they can be retrofitted and used in an array of applications. You can combine them with fluorescent or traditional bulbs or use them as standalone lighting solutions. You can do just about anything with LED lights.
How You Can Benefit From an LED Retrofit
LED lights come with a plethora of benefits for businesses like yours. These include:
Long lifespan. An average LED retrofit operates from 50,000 to 100,000 hours at the most. You'll be surprised to know that LED retrofits can operate 2-4 times as long as fluorescent bulbs, metal halide, and sodium vapor lights.
Lower maintenance cost. Less frequent replacement means lower maintenance expenses.
Energy efficiency. As already mentioned above, LED retrofit lighting can lead to a 75-90 percent improvement in the overall energy efficiency of your building or facility.
Better safety. LED retrofit lighting emits almost no heat, unlike fluorescent or traditional bulbs convert approximately 90 percent of the energy produced into heat. Moreover, since LEDs consume less power, they can easily operate on low-voltage systems.
Unidirectional emission. LED retrofit solutions emit light at only 180 degrees. All other bulbs and lights emit 360-degree light, which increases the overall cost of the lighting systems and leads to less energy-efficient lights.
Dimming feature. LED retrofit lights can operate at any power percentage between 0-100 percent. However, they require special hardware to modify their dimness.
No lag. LED retrofit lights turn on instantly and do not require any warm-up time.
Eco-friendly. Unlike fluorescent and mercury lights, LED retrofit lights do not contain mercury, which is harmful for the environment.
No UV emissions. LED retrofit lights emit most of their energy in the visible spectrum, a fraction of energy in the IR spectrum and almost no energy in the UV spectrum.
No temperature dependence. Unlike fluorescent bulbs, LED retrofit lights do not depend on cold or hot temperature. This is one reason why they are used in business signs during the dark and dingy winter months.
What are the Primary Considerations During an LED Retrofit?
You'll find operational differences between LED retrofitted lighting and traditional lighting. Therefore, some critical points you should consider during an LED retrofit are:
First things first, understand the differences between fixtures and lights. If you don't want to replace your current fixtures, you may have to compromise a little on the LED retrofit light options. However, if you plan to replace both fixtures and lights, you'll be able to explore a plethora of options on the market.
If you want the LED retrofit dimmer feature, you may have to install separate hardware as your existing lighting solutions are less likely to support the dimmer feature.
---
At Brady Signs, we're a third-generation family business that's served as a premier provider of business signage solutions throughout the North Central Ohio region and beyond for nearly 50 years.
Want to learn how we can convert your brand into a statement using our eye-catching signage for business? We're here to talk.
Looking for a quality signage solution for your next project?