How Interior Office Signs Enhance Your Workspace
May 24, 2019

Posted by:

Ryan Brady

Category:

Business Branding, Custom Signage, Design, Dimensional Sign Letters, Interior Office Signs, Placemaking Sign, Sign Installation, Signage Benefits, Wayfinding Signage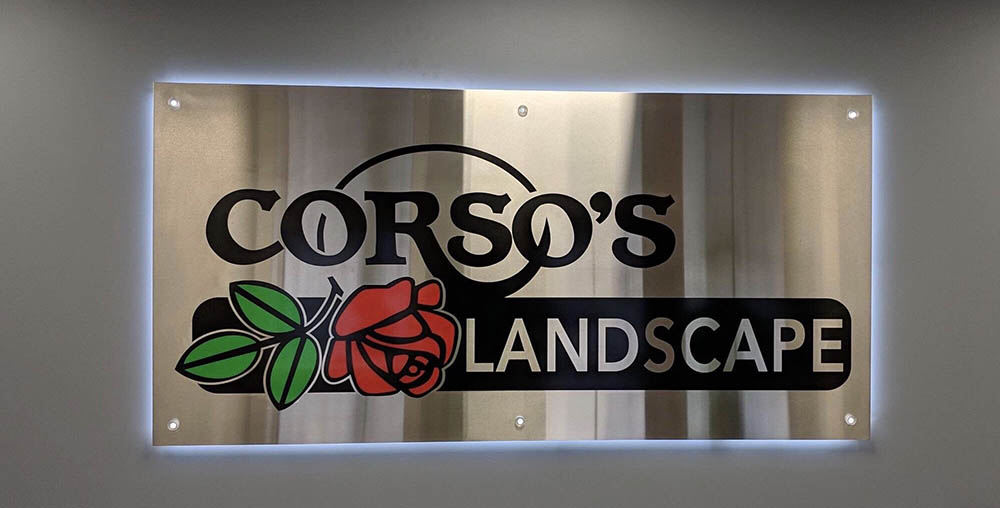 Signage is vital in helping customers and clients find your business and establish trust in the marketplace. Good signage tells the story about your business and the quality of your service. But good signage shouldn't end outside. Take advantage of interior office signs to keep your message top of mind no matter where customers or clients go.
Interior office signs also help people navigate your office premises on their own, thereby keeping things organized. Good interior office signs also give your workspace a unique and vibrant area for your employees and clients to work in and for your customers and clients to enjoy while visiting.
Here are five different types of interior office signs that will give your facilities a unique look.
Our 5 Favorite Interior Office Signs
Directory Signs
Directories help visitors find people and offices. They give them a general idea of who is present in the office or where they need to go for specific tasks or requests. They can also be an important branding element. Directories improve user experience and create a good impression on your visitors.
Directory signs are the first contact a visitor or new client will have with an organization because it welcomes them on arrival and directs them to their destination. Directory signs are the main interior office sign solution used for navigation, orientation, and to form the framework of a consistent signage system.
A directory sign gives a complete overview of a building, helps you choose your destination within the premises, and can incorporate associated information, like maps or floor plans that cover a site or area internally or externally.
ADA Signage
ADA or the Americans with Disabilities Act is used to make public places more accessible to people with disabilities. ADA covers a wide range of disabilities from blindness to paralysis. All permanent signs on a property must comply with the guidelines set in place by the ADA.
ADA signs are implemented to help people navigate through an office building. You need to place them in easy to access locations. Here are a few tips to help you choose the right location for your ADA signs.
Entries and Exits: Every entry and exit in the building should be clearly marked, especially fire escapes. It is a good idea to have a Braille sign at these locations as well, so visually-impaired individuals can easily find them.
Parking Spaces: Workers and customers with disabilities require different parking spaces. You need to place a sign on these reserved parking spots to ensure visitors know where to park.
Elevators: If you have elevators, they need clear ADA compliant signs as well. The signs will show where disabled individuals need to go if they want to navigate from one floor to another. This is especially important to do in office buildings with a large number of different businesses.
Acrylic Signs
Acrylic is made of a thermoplastic material onto which graphics can be transferred. This type of signage has great advantages. It is impervious to moisture, lightweight, durable, has enough structural integrity to be cut to different shapes, and can accept a wide spectrum of ink colors so prints look incredibly bright and beautiful. An acrylic office sign can either be printed with a full image so that the entire panel is covered in ink or with a transparent background.
Acrylic has a very modern aesthetic, especially because it does not need to be framed. Acrylic prints generally come with polished metal standoffs that mount the image an inch or two from the wall.
Plaques
The classic beauty and durability of cast metal make it an especially appropriate medium for interior office signs. In most cases, plaques are used to tell a historic story about your organization, but they can also be used to commemorate the present or take a hopeful snapshot of the future.
Using plaques instead of the traditional lobby signs will definitely improve the look of your workspace. Departmental signage using plaques will also give the area a different touch from the normally used signage. If your business uses an iconic logo, display it as a stand-alone plaque.
A plaque is an excellent building marker, especially for interiors. It can also be displayed exteriorly as it can withstand weathering with ease.
Dimensional Sign Letters
Whether you need signage for the exterior of your building or the interior, dimensional sign letters are always a versatile and affordable option. Commonly called 3D or raised letters, dimensional sign letters offer a distinguished look to lobby signs, conference rooms, and different departments. Outside of your venue, they help you stand out. These markers are typically installed directly to the façade of your building, or they can be incorporated into a monument sign or mounted on a panel that is then installed on your property.
---
At Brady Signs, we're a third-generation family business that's served as a premier provider of business signage solutions throughout the North Central Ohio region and beyond for nearly 50 years.
Want to learn how we can convert your brand into a statement using our eye-catching signage for business? We're here to talk.
Looking for a quality signage solution for your next project?