Does Your Business Need an On-Site Energy Audit?
September 6, 2019

Posted by:

Ryan Brady

Category:

Uncategorized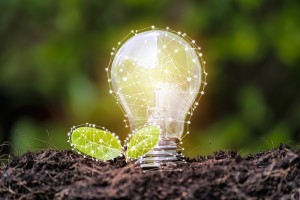 Running and maintaining a commercial building can be expensive, with a large part of that cost going to factors such as heating, cooling, and lighting. For example, in the most recent Commercial Buildings Energy Consumption Survey, the U.S. Energy Information Administration found that a whopping 17 percent of all energy consumed in U.S. commercial buildings is for lighting. In an effort to cut back on out-of-control energy expenses, many business owners have started conducting on-site energy audits.
What Is An On-Site Energy Audit?
An on-site energy audit involves bringing in an expert to review your building's energy use, assess the building itself, and help identify opportunities to save energy (and money). From outdated parking lot lighting to cracks, crevices, and poor insulation, these seemingly small items can create a steady drip of wasted energy. Over time, that steady drip can add up to large amounts of lost money. Just as a restaurant has to carefully control food costs to succeed, it's essential that every business carefully control energy costs. An on-site energy audit is the first step.
What Gets Assessed During an Audit?
The first part of an on-site energy audit involves a detailed analysis of all of the major areas of energy consumption in (and around) a building. This includes looking at copies of the various utility bills (both for electric and gas meters) and putting together a summary of the energy expenditures.
The next part involves an on-site survey of the commercial property. This includes a walkthrough (and a walk-around) of the building to evaluate factors that may affect energy use. It can involve photo documentation of the exterior elevation of the building as well as photos and infrared scans to identify potential areas where energy efficiency may be improved.
In addition to taking into consideration factors such as loss of heating or cooling, an on-site energy audit will involve taking a look at the lighting in and around a commercial building. This includes lighting throughout the interior of the building, illuminated displays, as well as exterior and parking lot lighting.
Addressing Any Energy-Draining Issues
After a thorough assessment of energy bills and physical factors such as the condition of the building, type of lighting, etc., you will be presented with various strategies to reduce energy usage. You'll then work with the assessor to determine the most effective plan of attack to save energy and cut back on waste. Suggestions might include changing out old windows, replacing or maintaining HVAC systems and other equipment, and addressing issues with insulation or doors that don't seal properly.
Because lighting accounts for such a large amount of commercial energy use, updating your light fixtures will likely be a big part of the on-site energy audit strategy. One of the most common ways businesses do this is by updating their old fluorescent and traditional bulbs with LED lights.
Updating LED Lighting with Brady Signs
Brady Signs specializes in helping businesses bring their lighting up-to-date with LED lighting retrofits. This means that you don't have to completely replace the existing lighting in your building; a retrofit means that you can utilize new bulbs, tubes, and components to upgrade your current fixtures to LED ones.
Not only are LED lights more energy-efficient (buildings who transition to LEDs see 75 to 90 percent improvement in overall energy efficiency); they also have lower maintenance costs and a longer lifespan. LEDs aren't just for the interior of your building, either – an LED parking lot light retrofit will ensure that the exterior of your property is both well-lit and energy-efficient.
Once your on-site energy audit is complete, the next step is to take action and make changes. Lighting is an integral part of that, and the expert team at Brady Signs makes it easy to stop the energy bleed.