Commercial Digital Signage: How to Take Advantage of an Electronic Message Center
March 6, 2020

Posted by:

Ryan Brady

Category:

Digital Signage, Electronic Message Centers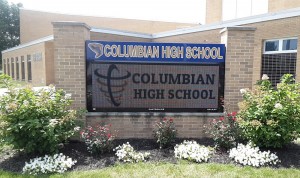 To make the most of commercial digital signage, such as an electronic message center, you need to enhance and maximize its messaging capabilities.
By leveraging a digital combination of images, symbols, and words, you can derive maximum value out of your sign investment. Electronic message centers can improve your sales value by approximately 31.8%. The wonderful flexibility offered by electronic message centers makes them a great option for all types of businesses.
Why Choose Electronic Message Centers for Your Business?
With an electronic message center, businesses have the freedom to tailor their messages for their target audience. Imagine your competitors having static signage throughout the year and you having an upper hand by displaying updated information now and then.
Electronic message centers are energy-saving and hardly require any maintenance. Since they come with intuitive software, you can quickly change the messaging on the board, without any hassles. While indoor electronic message centers are suitable for advertising or displaying new products/services, the outdoor versions can provide great visibility. So, if you have most of your customers living or working within a five-mile radius from your company, you can make the most of electronic message centers to reach out to them.
Taking Advantage of Commercial Digital Signage
Here are some interesting tips to help you use your electronic message centers in different ways:
Use different content for different directions: Your audience may face different sides of your electronic message center depending on the direction they are traveling. For instance, if one face of your electronic message is toward a traffic signal, you can display a longer message.
Use motion to captivate your audience: The most useful way to grab the attention of your audience in a crowded area is to add motion to your electronic message center. You can use animations, video clips, and transitions between different messages to add motion to your commercial digital signage. Ensure you combine the element of motion with your core message so that your audiences don't get drifted away from it.
Avoid scrolling the text: Although most electronic message centers come with the scrolling text feature, it's best to avoid it wherever possible. Even though pedestrians may be able to read the complete message scrolling from right to left, it can be a daunting task for drivers. Instead, use static text spread across multiple lines.
Play with automatic brightness: During the daytime, the sun can overpower your commercial digital signage message and make it less visible to the crowd. However, using maximum brightness throughout the day is also not a good option. It can become a potential driving hazard during the night and reduce the life-span of individual LEDs. So, if your electronic message center is equipped with a light sensor that tracks ambient light, use it to automatically adjust the brightness of your electronic message center.
Schedule different messages: Electronic message centers allow you to change your messages as and when required. You can send out personalized greetings, display public service or traffic information, showcase the date, time, and so on. We've all seen commercial signs that provide information that is old. So, ensure the software attached to your electronic message center is available for changing the messages instantly.
---
At Brady Signs, we're a third-generation family business that's served as a premier provider of business signage solutions throughout the North Central Ohio region and beyond for nearly 50 years.
Want to learn how we can convert your brand into a statement using our eye-catching signage for business? We're here to talk.