Signage and Branding: Why Your Signs Are Better Than Traditional Advertising Sources
April 22, 2022

Posted by:

Ryan Brady

Category:

Advertising Alternatives, Branding, Business Branding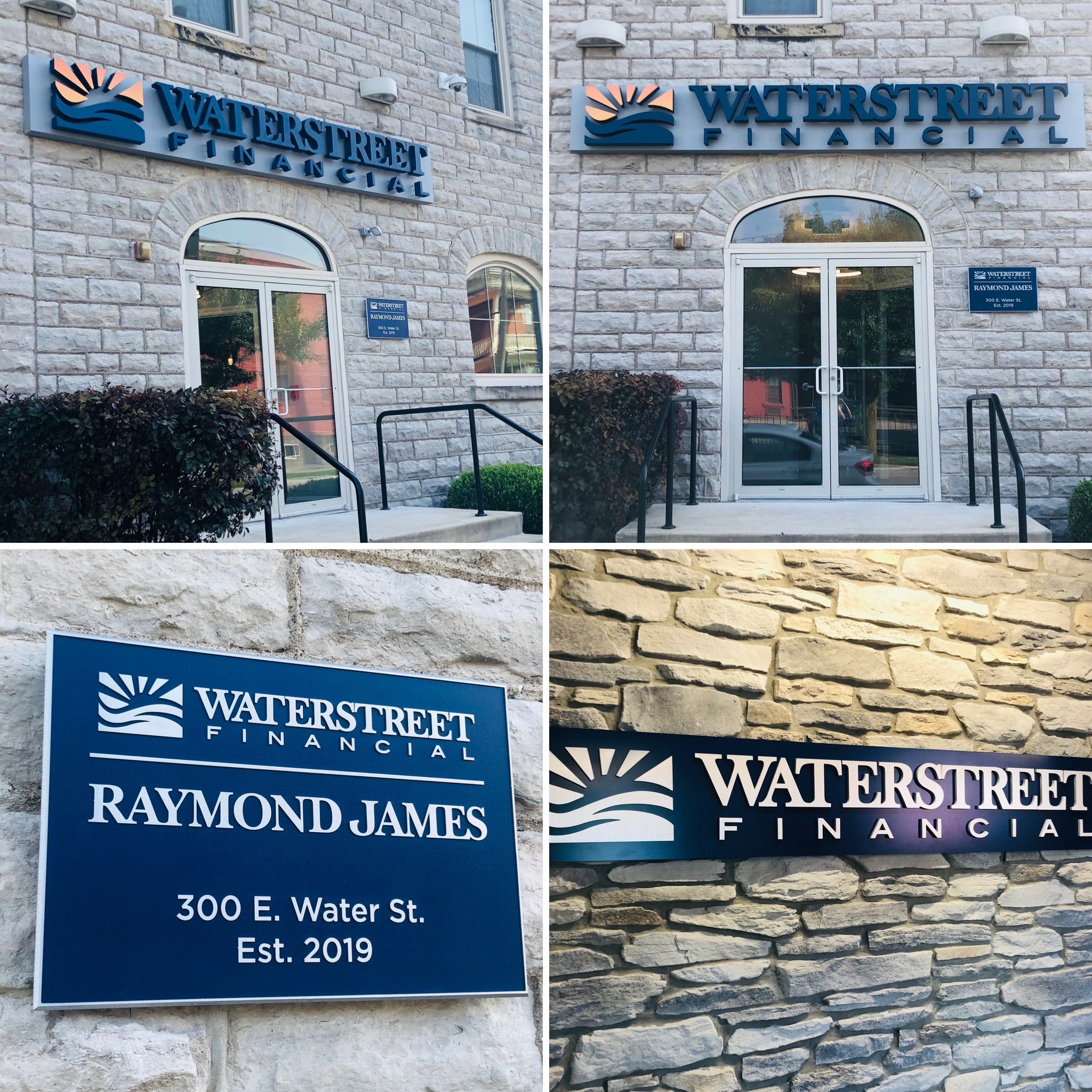 Do you know the true connection between ​​signage and branding?
As a business owner, you probably know how difficult it is to engage prospective customers these days. With reduced attention spans and enhanced product knowledge, it's harder and harder to grab people's attention.
Research shows that 84% of millennials don't trust traditional advertising. Obsolete advertising practices have lost usefulness, and newer techniques are no better. Sometimes, you may find it easier to educate a kid about the value of your products and services than to educate a prospective customer.
New or upgraded business signage can be an excellent advertising alternative. The value of business signage is almost equal to 24 full-page newspaper ads each year. It continues to promote your business, come what may.
Business signage is indeed one of the most valuable marketing assets for your company. If used correctly, business signage can grow your customer base by 50%.
Here's what you need to know about signage and branding.
5 Reasons Why Signage and Branding Go Hand-in-Hand With Effective Advertising
Let's look at five reasons why you should focus on signage and branding instead of traditional advertising strategies to efficiently utilize marketing costs.
1. Business Signage is More Dependable
Traditional advertising is not here to stay. Advertising tactics such as telemarketing and television commercials have lost impact as informed customers these days use digital video recorder (DVR) services and have registered their phone numbers on the Federal Trade Commission's Do Not Call list. Even email marketing campaigns have become less appealing as prospective customers continue to unsubscribe from lists.
Throughout these changing consumer behaviors, the use of business signage has persevered, acting as one of the most reliable marketing techniques. With proper care, impactful business signage can lead to daily visibility of your business and an everlasting impression on customers for years to come.
2. Business Signage Grabs Customer Attention at the Right Time
There's some element of pushiness with traditional advertising. Ads literally get shoved in the faces of prospective customers, regardless of their interest and willingness. The result? Many prospective customers tend to ignore the advertiser's message, rendering the promotion meaningless. A survey conducted by Harris Interactive shows that 37% of TV ads are ignored by consumers. Also, older Americans are twice as likely (50%) to ignore TV ads as younger Americans (26%).
Conversely, business signage steals customer attention at the most favorable time — when they're walking or driving past your office/store. The repetitive impressions ensure that your business stays on top of customers' minds. Moreover, if you add an electronic message center, you can control the duration and timing of your dynamic promotional messages. About 67% of customers surveyed by FedEx said they purchased a product or service because a sign caught their eye.
3. Business Signage is Long-Lasting
Traditional ads have a limited shelf-life and are removed after a certain amount of time (unless you keep paying and paying for them). On the other hand, compelling business signage stands the test of time. Moreover, if business signage is made of high-quality materials and maintained properly, it lasts longer, sometimes for decades. Given the transient nature of modern society, the durability of business signage proves beneficial.
According to the U.S. Census Bureau, 18.6% of the population relocates every year, so you need to replace old customers with new customers. By having durable and good-quality business signage, you can develop your business into a milestone and mainstay within your community.
4. Business Signage is Technically Sound
Technological innovation has overshadowed the future of traditional advertising yet presents a great opportunity for business signage. Digital signage technology now allows business owners to install a sign highlighting eye-grabbing, dynamic messaging through text, graphics, and video. You can genuinely transform your brand into an announcement by equipping your business signage with the newest electronic message center technology.
5. Business Signage Comes with Great Value
While traditional advertising practices such as print and television typically reach large audiences, they're expensive marketing tactics. However, with proper signage and branding, you don't need to worry about your budget. It is one of the most cost-friendly marketing tools on the market. It's a one-time investment that will pay a return many times over.
When your business signage lures hundreds and thousands of prospective customers, you achieve a lower cost-per-impression rate than that offered by traditional advertising techniques and thus better return on investment (ROI) potential. Image, you invested $5,000 in high-quality signage that provided your business with a visibility of 10 years. That calculates to 24×7 advertising for less than $45 every month — not bad at all!
---
At Brady Signs, we're a third-generation family business that's served as a premier provider of business signage solutions throughout the North Central Ohio region and beyond for nearly 50 years.
Want to learn how we can convert your brand into a statement using our eye-catching signage for business? We're here to talk.
Looking for a quality signage solution for your next project?