Do You Need a Business Sign Audit?
May 15, 2020

Posted by:

Ryan Brady

Category:

Upgraded Signage and Lighting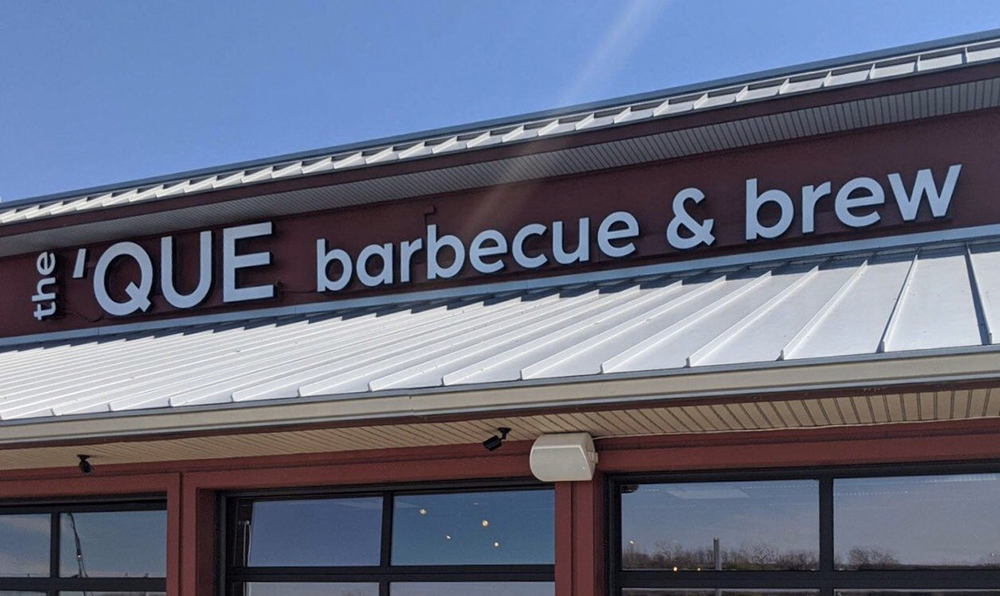 Like most things in life, businesses change over time. They grow, get better at what they do, and often expand the services and products they offer. Customer demographics and needs change too; over time, this creates a demand for businesses to evolve. As part of this change, a business sign audit can ensure that you're communicating everything you need to tell your customers about your products and services.
Why is a business sign audit so important? For both new customers and old, your sign is the first thing they see when they pass by or approach your restaurant or storefront. It lets brand-new customers know what they can expect, as well as communicating to current or former customers any changes that may have taken place since the last time they were there. A business sign audit can let you know if it's time for a signage update.
What is a Business Sign Audit?
When customers and businesses evolve, signage must change with the times, too – or risk being viewed as outdated. While having a sign that's deemed "vintage" or "retro" is one thing, having one that's seen as not in step with the times is a kiss of death when it comes to keeping customer traffic flowing.
A business sign audit will help you look at your signage and see it the way your customers and passersby view it. As you look, take the following factors into consideration:
Is your sign visible? If it was installed years ago, the surroundings have likely changed. Is your sign being blocked by new buildings or landscaping?
Does your sign deliver a message that's consistent with your overall branding? Does it let people know exactly what they can expect when they step through your doors or hire you to provide a service?
If your sign is visible and current in terms of branding, is it well-maintained or battered with wear and tear? Faded colors, broken signage, or nonfunctioning lights will send a negative message to potential customers: if you don't care enough to maintain the most visible part of your business, why should you care about the rest of it?
Are there additional opportunities to communicate essential information? Especially with businesses reopening with new policies in the COVID era, signage can be useful to let customers know about capacity restrictions and new rules that are currently in effect.
Expanding Your View
As you take a look at your own signage and evaluate it from your customers' perspective, you'll also want to expand your view and look beyond your own business to get the big picture. A full business sign audit will include checking out the following:
Surrounding signs. As you conduct your business sign audit, take a walk or a drive around and pay attention to the kinds of signs that are installed in the area where your business is located. Is your sign designed to stand out amidst the rest? Is it consistent and complementary with the overall tone of the neighborhood? While you want to draw attention, you'd like it to be good attention; no business wants to have "that" sign that elicits eye-rolls from locals.
Other neighborhoods. In addition to checking out your neighborhood, travel out to other areas in your city to see how signs are being utilized to communicate information to visitors. This can help give you ideas about how your business signage can work with the surrounding environment to attract attention and bring customers in.
The competition. As you do sign surveillance, take time to check out what similar businesses are doing. While you don't want to be a copycat, this can provide excellent ideas about what works well and what to avoid. In addition to overall business signage, taking note of how your competition communicates to its customers can offer inspiration when it comes to new business ideas. Should you have dedicated parking spots for curbside pickup? What about signs to denote one-way aisles to help customers better physically distance?
If you're not certain about how your signage stands up to the rest, you can always work with your local signage provider for a one-stop shopping solution. They can give you an unbiased opinion on whether your sign simply needs a bit of maintenance or a design overhaul.
---
At Brady Signs, we're a third-generation family business that's served as a premier provider of business signage solutions throughout the North Central Ohio region and beyond for nearly 50 years.
Want to learn how we can convert your brand into a statement using our eye-catching signage for business? We're here to talk.
Looking for a quality signage solution for your next project?